PhD in Physics or Electrical Engineering or Electronics (m/f) with experience in the field of radar systems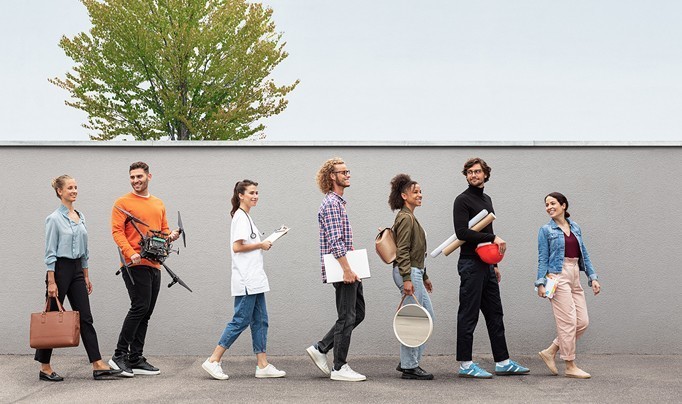 And then there was one: Eastern Switzerland University of Applied Sciences (OST) is the joint continuation of the FHS St.Gallen, HSR Rapperswil and NTB Buchs. We are at home in St.Gallen, Rapperswil and Buchs, teach at Bachelor and Master level, offer further education and services, and conduct applied research and development. We are at the pulse of life, in the midst of society and in dialogue with teaching, research and business.

The Institute for Electronics, Sensors, Actuators (ESA) supports teaching in the field of electronics and carries out pioneering projects in the area of applied research with numerous companies.

PhD in Physics or Electrical Engineering or Electronics (m/f) with experience in the field of radar systems to collaborate in a starting challenging research project for the duration of twenty months.

Industrial partner is Sleepiz AG, a Zürich based digital health startup with a mission to provide patient-centric disease management through seamless integration of contactless monitoring into people's homes. Sleepiz leverages the power of sleep insights with a device that is simply placed on the bedside table. The device operates in a noncontact fashion and measures movements originating from heart contractions and breathing patterns, as well as body motions with medical grade accuracy.
Your Tasks:
Evaluation of radar and sensor systems for medical applications
Development of algorithms for the detection of vital signs
Experimental validation of such algorithms
Your qualification:
A doctorate or PhD in the field of radar systems, especially MIMO radars and / or radar signal processing
Master's degree in physics or information technology or electrical engineering or electronics
The ability to work independently and efficiently
Active cooperation in interdisciplinary teams
Good programming and analytic skills
Very good knowledge of German and/or English, written and spoken
Pleasure in learning and open-mindedness for new things
We offer:
An exciting leading-edge research project
An independent and very diversified activity in an attractive interdisciplinary environment
A motivated, creative and competent team
Modern and well-equipped laboratories
Are you interested and do you have the required qualification? Then we look forward to receiving your application via our online tool (jobs-ost.ch) by no later than January 31, 2021. For further information please contact the head of the institute Prof. Guido Piai, phone +41 58 257 33 91.