Scientific Staff (m/f) at the Institute for Microtechnology and Photonics in the Competence Center for Production Metrology (80%-100%)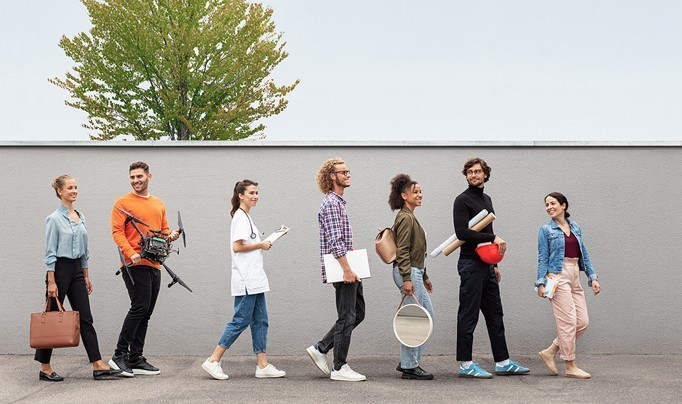 From three, one emerges. The OST - Eastern Switzerland University of Applied Sciences is the collaborative continuation of FHS St.Gallen, HSR Rapperswil, and NTB Buchs. We are based in St.Gallen, Buchs, and Rapperswil, offering education at the bachelor's and master's levels, providing further education and services, and conducting application-oriented research. We are at the heart of life, in the midst of society, and in dialogue with education, research and business.

The Institute for Microtechnology and Photonics (IMP) is an industry partner for applied research and development projects in the field of microsystems technology and photonics. We leverage our expertise and unique infrastructure to realize technological innovations with companies from Central Europe.

To strengthen our team, we are looking for
Scientific Staff (m/f) at the Institute for Microtechnology and Photonics in the Competence Center for Production Metrology (80%-100%)
Ihre Aufgaben:
Handling and leading interdisciplinary research and development projects, as well as their acquisition
Processing measurement services in coordinate metrology and roughness
Supervising students in teaching, including guiding them in internships and final theses
Collaborating in the development and execution of seminars and further education events
Actively participating in the continuous advancement of our area
Ihre Qualifikation:
Completed university studies in mechanical engineering, design, or a similar field, ideally with experience in dimensional metrology
Strong emphasis on quality
Enthusiasm for our field of expertise
Independent work style and enjoyment of teamwork
Eagerness for challenging research and development activities in dimensional metrology
Wir bieten:
Top-of-the-line metrology infrastructure in coordinate metrology and roughness measurement in a top-notch measurement room
Opportunities for professional development within a dedicated and motivated team
A wide range of modern software tools for data acquisition and analysis
Strong connections with national and international partners from industry and academia
A diverse role with high levels of personal responsibility
Have we piqued your interest, and do you possess the desired qualifications? Then we look forward to receiving your application by October 15, 2023, via our online tool. For further information, please feel free to contact Prof. Dr.-Ing. Michael Marxer (michael.marxer@ost.ch).